So many good things are happening around Fidalgo — walks, talks, educational opportunities and rewarding experiences!
Below are some highlights of events coming up that we believe may be of interest to Transition folks.
---
Transition Fidalgo and Friends'
Monthly Gathering Presentation:
February 25, 2020
Jack Hartt returns to share his popular presentation:

Love and Beauty in a Time of Turbulence
Our world and planet are changing; the challenges ahead are enormous. But we have within ourselves and among ourselves the resources to make a difference. Based on a riff from the new forest monitoring project in the ACFL, Jack will weave together the rhythms of hope and encouragement that keep us harmonizing in the coming turbulent times.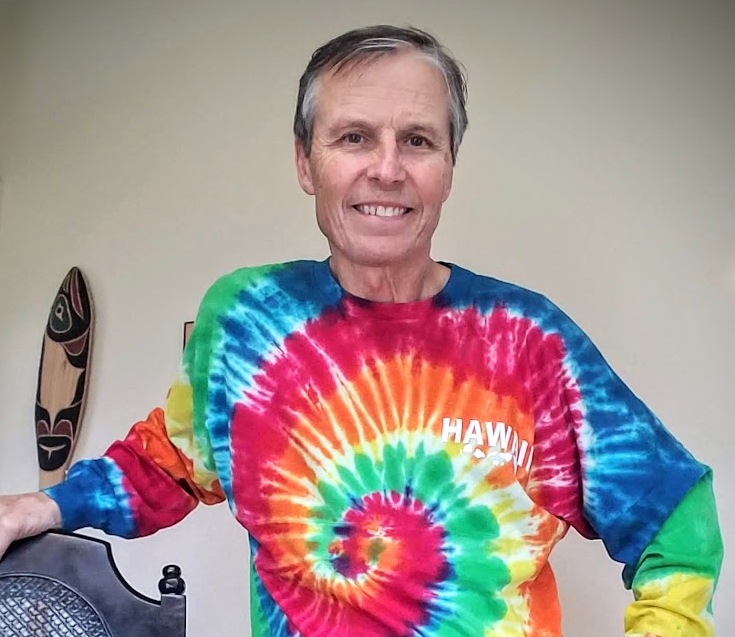 Jack Hartt retired in 2017 after working 40 years in the Washington State Park system – 14 of those years as the Park Manager at Deception Pass State Park. He is now involved with Transition Fidalgo & Friends and the Skagit Land Trust in a variety of projects.

---
Other Events of Interest
---
Fix-It Days
Returns again May 30, 2020
---
​​Padilla Bay Stewards: Volunteer Science Events
Tuesday, February 18   Help us better understand the life history and ecological role of the invasive Asian mud snail, Batillaria, on our mudflats. Because of the tides, we will be surveying at night. You'll need knee-high rubber boots or hip waders for this project, and a headlamp if you have one.
Saturday, February 29 Celebrate National Invasive Species Week! We will be working on upland invasive control.
Volunteers must be 18 years or older.
Please RSVP Madison McKay at madm461@ECY.WA.GOV.
---
Salish Sea Stewards
2020 Volunteer Training
Tuesdays 1:00-5:00pm
March 10 – May 12,2020
Application available at www.skagitmrc.org
Deadline is March 1,2020
Padilla Bay Interpretive Center • 10441 Bayview-Edison Road • Mt.Vernon,WA
40 hours of free citizen science training taught by local experts.
Participants return 40 hours of volunteer service in 1 year.
Direct questions to: salishseastewards@gmail.com
For more information: www.skagitmrc.org
---
Friends of Skagit Beaches:
Winter Lecture Series
February 21, 2020
Beavers in Tidal Marshes
Speaker: W. Gregory Hood, PhD., Senior Research Scientist, Skagit River System Cooperative
Learn how beavers are thriving in tidal marshes from Alaska to Oregon. These resourceful critters are constructing valuable low-tide habitats that protect juvenile salmon and other small fish.
March 20, 2020pinnepeds
Pinnipeds of the Salish Sea
Speaker: Dr. Cindy Elliser, Research Director, Pacific Mammal Research
They're called "pinnipeds" due to their feathered or winged feet. Learn to distinguish between seals and sea lions and how local scientists are identifying individual mammals.
---
Skagit Land Trust
Planting at Utopia
Saturday, February 15th – 9:00am-12:00pm
The Utopia Conservation Area protects over 87 acres of creeks, wetlands, and forested habitat within the Skagit River floodplain. We will be spending the day planting native plants that were generously donated to us by Skagit Fisheries Enhancement Group, who are major partners in the stewardship of our Utopia property.
Contact SLT to RSVP
Citizen Science Training:
Amphibian Monitoring
Saturday, March 7th – 10:00am- 4:00pm
Join Skagit Land Trust for our annual amphibian monitoring. Skagit Land Trust has coordinated with the Whatcom County Amphibian Monitoring Project to establish a baseline of amphibian data on Trust-owned properties. We are looking for volunteers to assist us with egg mass monitoring from March through April.
Contact SLT to RSVP
Planting at Cumberland Creek
Saturday, March 7th – 9:00am-12:00pm
Join Skagit Land Trust in planting at Cumberland Creek! Cumberland Creek is home to many animals including salmon, coyotes, deer, elk, beaver and various birds. Help us enhance their habitat by planting native species!
Contact SLT to RSVP
---
Friends of the Forest
Little Cranberry Corridor Hike
Saturday, February 22, 2020
9:00 AM 12:00 PM
This hike is about 4 miles roundtrip. Let's enjoy the trails in the southwest corner of the Cranberry Lake Area bordered by Little and Big Beaver Pond and Mitten Pond. We will wind through these trails enjoying the beauty of our second growth forest as we go. Meet at the ACFL kiosk on "A" Avenue and 37th.
The Little Cranberry Corridor Hike is listed as Challenging: can be challenging for unconditioned hikers. Generally 4-7 miles roundtrip with moderate to significant elevation gain. Steady and often steep inclines. May include difficult terrain or obstacles throughout.
---
Skagit Audubon
"Tufted Puffins in a Dynamic Seascape"
Presented by Scott Pearson, PhD.
Skagit Audubon
Tuesday, February 11thOwl  7:00 Social; 7:30 Program
Padilla Bay Interpretive Center
10441 Bayview Edison Road
Mt. Vernon, Washington
Scott Pearson is a Senior Research Scientist with the Wildlife Science Division of the Washington Department of Fish and Wildlife in Olympia where he has supervised the west-side research team for the past 16 years. He received his PhD. from the University of Washington. His research is focused on assessing wildlife population status and trends, diet, habitat use and quality, evaluating the effectiveness of conservation efforts, and identifying mechanisms responsible for population declines.  He is currently monitoring and conducting research projects on the marbled murrelet, tufted puffin, snowy plover, streaked horned lark, and marine birds generally.  His talk will focus on tufted puffin conservation status, population trends, and natural history.
---
Feb 22-23 –
Snow Goose and Birding Festival
at The Floyd Norgaard Center in Stanwood –
we are tabling at 7130 102nd Ave NW, Stanwood, WA 98292
---
---
---
Fidalgo Democrats and Friends
You're invited to come hear Trevor Smith talk about "Labor and the Democratic Party" Tuesday, February 11th, 7:00 p.m. at the Anacortes Library. Smith is Political Director and Business Agent for the Laborers Union, Local 292. He also chairs the 40th Legislative District Democrats. A moderated discussion will follow his talk.
Please bring friends, family, or colleagues. Help yourself to coffee and Rita Sullivan's homemade cookies.  If you bring your own coffee mug, it will reduce trash. Also, please bring a non-perishable item for the food bank donation box.  For more information call Corinne at 360-293-7114.
​
​​
​​​​
​
​
​
​ ​ ​
​​
​
​
​
​
​
​​
​
​
​
​
​
---
---
---