Upcoming Gatherings:
(Video recordings of earlier presentations in this series are below)
---
Join Zoom Meetings
https://citizensclimate.zoom.us/j/87480635752?pwd=aFFUbzBuVkR5ejg2MHlLelFRb1IrZz09
Part 3 of our Transitioning to a Clean Energy Series:
March 28:
"Electrify Everything in Our Homes" –
The clean energy future will require that we all begin to transition our home power consumption to go all-electric. Burning fossil fuels in our homes for heating and cooking creates unhealthy indoor air pollution and is one of the largest sources of carbon emissions. It is possible and affordable to live in a home that creates zero carbon emissions from energy use. Any devices we own that burn fossil fuels can be replaced with a high-performance electric alternative that will produce far fewer emissions. When powered with clean renewable electricity, these devices will operate emissions free and create no indoor or outdoor air pollution.
This talk will discuss how we are already moving to all-electric new home construction and over time will replace fossil fuel-based heating, cooking, and other home systems with all-electric systems and appliances  in existing homes as we remodel and update. We'll look at how the Inflation Reduction Act can help us transition to an all-electric home.
Presenter:  Brian Stewart, Electrify Now
Brian Stewart is the co-founder of the nonprofit Electrify Now. He has over 30 years of experience in product design, manufacturing, innovation and sustainability. He began his career as an industrial designer at IDEO, and has held various senior leadership roles in footwear and apparel product creation at NIKE Inc., including Vice President of Sustainable Innovation where he directed projects and created tools to deliver on corporate sustainability goals. As Principal of Cyan, LLC, he works with corporations, universities and non-profits to shape strategies and programs centered on sustainability and innovation. He has spoken to group events and made presentations about the benefits of electrification at Nike, Adidas, Google, Grid Forward and numerous other organizations around the U.S.
Tuesday, April 25, 2023, 7:00 pm, via Zoom
"Electrify Everything We Drive or Ride In"
Sales of electric vehicles are skyrocketing speeding our transition to decarbonized transportation. This presentation will look at what you might want to know about making the shift to an all-electric vehicle. We'll discuss the state of technology, current costs, charging your vehicle at home or on the road, how to plan a trip, and what the Inflation Reduction Act offers to help you make the transition. Presenter: Michael Kintner-Meyer, Pacific Northwest National Laboratory
Tuesday, May 30, 2023, 7:00 pm, via Zoom
Panel Discussion – "Smoothing the Road for the Transition"
The clean energy future will require us to work together as communities with all levels of government to smooth the way for a rapid transition to an efficient green electric supply grid and all-electric homes and transportation. Part of the challenge is modernizing the rules and regulations that ensure safety and proper design are updated to this new movement. Many of the governmental regulations for power production and transmission were put in place many decades ago and do not reflect the needs of today. We will invite a panel of representatives from local, county and state organizations to join us to discuss this topic. Panel members to be announced.
Betty Carteret, co-lead; Citizens' Climate Lobby Skagit Chapter
skagitccl@gmail.com
https://citizensclimateeducation.org/
Join CCL at https://citizensclimatelobby.org/ (360) 299-8553; (360) 202-0316 (Cell)
Zoom Meeting Details
https://citizensclimate.zoom.us/j/87480635752?pwd=aFFUbzBuVkR5ejg2MHlLelFRb1IrZz09
Meeting ID: 874 8063 5752; Passcode: 508059
---
Previous Presentations:
February 28 Video recording:
"The Supply Side of the Clean Energy Transition"
January 31 Video recording:
Transitioning to a Clean Energy Future
To see this presentation, click on this link:
https://vimeo.com/794748275
---
October 2022
Climate Resilience Roadmap
How to assist cities in becoming sustainable, such as working with the Bellingham climate task force. Can we make a road map for Anacortes?
Presenter: David Roberts of Peak Sustainability
Here is a link to his presentation:
https://us02web.zoom.us/rec/share/jmZIuN1vGRsezp4nslNeY18Sd71nCcnFMfWd-cE28pFP9zrImDw2C0nnhrp-DbhP.2qNo3Q6NVrgYeTam?startTime=1666750246000
And here is a link to the meeting notes:
https://mailchi.mp/3602763d71e6/gathering-notes-and-recording-david-roberts-presentation-october-25?e=9733e2526b
https://peaksustainability.com
---
Tuesday, July 26, 2022 at 7 pm, via Zoom at this point

What is Transition US?
Jessica Alvarez-Parfrey, Executive Director for Transition US, shared a program on our parent organization Transition US , its history, goals, and challenges for this coming year.
With a background in community organizing, nonprofit fundraising, and environmental activism (formerly with Greenpeace USA), Jessica Alvarez Parfrey finds joy in seeking transformative opportunities for radical collaboration and community co-creation. Having worked on food, housing, community health and wellness, and other issues; Jess is a life-long learner of all things that would allow us to re-imagine our relationship to the earth and to one another.
Jess is a nepantlera, mother, creative, caretaker of 44 acres of land, and a JEDI consultant working in service to the project of collective liberation. She received her B.A. in Environmental Studies from the University of California at Santa Barbara , and is driven to nurture opportunities for joy, healing, community-based strategy, and design informed by decolonized practice and methodologies.
---
April 26, 2022, 7 pm
Miguel Elliot presented his program on Cob
Building. Miguel builds unique low-cost housing using natural
materials.
https://www.livingearthstructures.com/2020/10
Tuesday, January 25 2022, 7:00 pm, and Annual Membership Meeting
Finding the Future in the Past:
Pyrogenic Carbon and Plant Resilency in a Changing Climate
Pyrogenic carbon, also known as 'biochar," has received significant attention recently for its role in sequestering carbon and increasing soil resilience in agricultural and forest soils. This talk will cover the role of biochar historically in forest and prairie ecosystems as a byproduct of regular fire return intervals, and charcoal's potential to serve as a long-term soil amendment to store carbon, nutrients, and water in our forest and agricultural soils as we transition into a changing climate.
Meeting Recording:
https://us02web.zoom.us/rec/share/8ChYAiZuXWB3UCp6xE1mKo1C8iHP75E88jSEFvPick8EjgAmk4FhOTisoYA0QmrI.AIyqyAF5hqx00yqV
Access Passcode: K1mn&LL7
Kai Hoffman-Krull | Forest Health Manager | San Juan Islands Conservation District | 360-419-4030 | 530 Guard Street Friday Harbor, WA 98250

Kai joined the San Juan Islands Conservation District staff in 2020 as the Forest Health Manager after 5 years of running an ecological journalism non-profit, Forage. Kai studied forestry and literature at Yale University, and also holds a certificate in Business Plan Development from the Yale Entrepreneurial Institute. He has coordinated research projects in agriculture and forestry with the University of Washington, University of Montana, and Oregon State University in the San Juan islands since 2014. He has coauthored peer-reviewed articles in Biogeochemistry and Agriculture, Ecosystems, and Environment, and has written extensively for publications such as Growing for Market, Civil Eats, New Society Publishing, The Sound Consumer, Rodale Institute, and Stone Pier Press. Kai has provided biochar education throughout the San Juans and Western Washington since 2016 in collaboration with the Northwest Natural Resource Group and Washington State University. Kai lives on Waldron Island, where he enjoys trail running, growing food, and managing his forest for biodiversity, plant resilience, and carbon sequestration.
Here is a link to a San Juan Island story about biochar.
And here is another with greater details about the concept of biochar
September 28, 2021:
Climate change effects on local forests
Click on the link below for the powerpoint he shared:
Transition Fidalgo presentation (2021.09.28)
Climate change is expected to affect Pacific Northwest forests, mostly negatively, in future decades. We will review the effects of climate-related stressors, and discuss management practices that can be implemented to ensure long-term sustainability of forest ecosystems and their values.
Presenter: Dave Peterson, Professor, University of Washington School of Environmental and Forest Sciences, retired US Forest Service.
Dave is our lead scientist on the ACFL Forest Monitoring Program and has been a key figure in forming and launching this program. Dave's career in the Forest Service as well as his focus as a Professor at University of Washington has been on the effects of environmental stress on forest ecosystems, with emphasis on fire ecology and climatic change. He has authored or contributed to numerous publications including the Intergovernmental Panel on Climate Change report (for which he is a co-recipient of the Nobel Prize). He and his wife live on a tree farm in Skagit County.
Zoom Link:
https://us02web.zoom.us/j/89871145090?pwd=QmRQTUMrYVphZmw5RS9rQkhZc3AxZz09
Meeting ID: 898 7114 5090
Passcode: 625431
Magnificent Mycelium
A deeper look into the symbiotic relationship between Plants and Fungi
with Taylor Fairbrother
June 29, 2021
Fungi and plants have been allies for millions of years! Learn about the fascinating relationship between these organisms, and how to harness this ancient symbiosis to enrich green landscapes at any scale. We will discuss the use of mycorrhizal fungi, gardening with edible mushrooms, and how fungal sugars may benefit bees.
Taylor Fairbrother specializes in mycorrhizae and beneficial fungi for the offices of Fungi Perfecti. Her educational focus in college was on Environmental Sciences and her love of the natural world and passion for gardening has led her down the path of sustainable agriculture and mycology. Taylor lives on Harstine Island and spends her free-time hiking, photographing fungi in the old growth forests, gardening, and kayaking.
Fungi Perfecti, LLC is a family-owned business out of Olympia dedicated to promoting the cultivation of high-quality gourmet and medicinal mushrooms. In business since 1980, we have been instrumental in developing new technologies and markets for gourmet mushrooms throughout the world. Through our in-depth classes and information networks, we encourage the establishment of a constellation of independent, organically minded growers whose collective consciousness will define this emerging industry well into the next century. We hope you will join us in this endeavor. The future is ours.
Eating Locally and Seasonally
with Henning Sehmsdorf, Transition Lopez Island
March 30, 2021
Henning Sehmsdorf and his wife Elizabeth Simpson have recently published a new book titled: "Eating Locally and Seasonally". They live at S&S Homestead on Lopez Island, growing their own food sustainably for over 50 years and mentoring future generations.. He will discuss the impacts of climate change on our food systems, and how we can eat locally, seasonally, and most importantly, sustainably — and why. Books are available for sale. Email us at info@TransitionFidalgo.org . Also you can subscribe to his YouTube channel: Henning Sehmsdorf -YouTube. Currently there are 9 videos.
Tuesday, January 26, 7:00 pm,
New officers were confirmed.
What's Going on in the Forest?
TF&F member Jane Billinghurst — Peter Wohlleben's English translator — shared about some of the unexpected delights to look out for on your next hike and explain a few of the latest scientific discoveries concerning the secret life of trees.

Image courtesy of GoSkagit
Jane is a long-time resident of Anacortes. When she is not losing herself in the community forest lands (sometimes literally; there are A LOT of trails out there), she writes, edits, and translates books—mostly about animals and nature.
Meeting Recording:
https://us02web.zoom.us/rec/share/oa612PhMvtxLY3D8t1uQrCB8oS8VgHZgdHM38KHSzRqweFty0pApOgPuUZYAO8jr.37TBDNQg4iVVTtfh
Wednesday, September 30, 2020, 7:00 pm
Join Transition Fidalgo & Friends for our Monthly Zoom Gathering. Hear and share community announcements and events; connect with fellow friends.
Food Preservation
Preserving food can increase access to local food, promote a more seasonal diet, reduce food waste, decrease household food costs, reduce carbon footprint, create a more sustainable household food system, and increase health and nutrition. We will identify the most common methods of food preservation and explore which methods might work for our own needs, including canning, freezing, fermentation, dehydration, and root cellar/microclimate storage.
Presented by Jennie Bryan-Goforth
Jennie Bryan-Goforth works with WSU Extension in the Family and Consumer Sciences department, offering a range of classes and workshops relating to health and nutrition, food access, gardening, food preservation, and more. She is also a long time resident of Finney Farm where she works extensively with the seed distribution program, distributing over 8000 packages of organic seed each year at no charge to schools and food banks. She preserves hundreds of pounds of food each year and food preservation is an important part of her household food system.
Our date change is to allow you to watch the Presidential Debate live on Tuesday evening, and still enjoy this presentation on Wednesday.
Our Monthly Gatherings include a sharing time and programs to help build local resilience and reduce carbon dependency. Everyone is welcome!
August 2020 TF&F Monthly Virtual Gathering:
Marine mammals of the Salish Sea and climate change impacts
by Dr. Cindy Elliser
The Salish Sea is home to variety of marine mammals, from whales to seals to porpoises.  Some are doing well, others are still recovering.  These animals face natural and anthropogenic threats, and with climate change this gets even more complicated.  In this talk I will tell you a little about each of the species we commonly see in the Salish Sea, and how they are, or may be affected by climate change.
Dr. Cindy R. Elliser received her B.S. (2000) and M.S. (2003) in Biological Sciences from Florida Atlantic University (FAU) and received her Ph.D. in Integrative Biology from FAU in 2010. For 10 years she worked with Dr. Herzing and the Wild Dolphin Project studying Atlantic spotted and bottlenose dolphins in the Bahamas. In 2014 Dr. Elliser moved to the Pacific Northwest and founded Pacific Mammal Research to study marine mammals in the Salish Sea, particularly harbor porpoises and harbor seals. She is the author of numerous papers in peer-reviewed scientific journals and has presented at international scientific conferences. Dr. Elliser also teaches biology and related courses as an adjunct professor at Skagit Valley College.
July TF&F Monthly Virtual Gathering:
Tuesday July 28, 2020 via ZOOM, at 7 pm
Resilient Living* Series, Episode One:
Storing and Using Rainwater
Here is the video link to watch the presentation
Featuring the systems of local residents Eric Shen and Keith Magee
Rainwater catchment systems are relatively easy to install and are relatively low cost. They are simple. Collecting and using rainwater is low maintenance and a sustainable source of water. In a future of climate impacts, such as extremely wet winters, rainwater will run off rather than be captured in the soil. A catchment system will save some of that water to be used in the dry season.
There are a wide variety of systems ranging from putting a bucket under the downspout to more elaborate systems that can capture thousands of gallons of water and may require pumps and valves. We will focus on systems that use reusable 55-gallon plastic drums and 275-gallon totes.
* The Resilient Living Series aims to strengthen our community's ability to meet the challenges of our time through simpler, less carbon-dependent, and more self-reliant living.
---
TF&F Monthly Virtual Gathering:
June 30, 2020 via ZOOM
Speakers:         Betty Carteret and Steve Rothboeck
Carbon Pricing – A Game Changing Solution for Climate Change
Available on Vimeo at https://mailchi.mp/9aa5c851499f/our-monthly-zoom-presentation-is-on-vimeo-link-and-highlights?e=03ee7c7c55
With the world's attention is focused on the COVID-19 global pandemic, acting on climate change has taken a back seat.  However, climate change will continue as a threat multiplier to this health crisis as record heat, an active hurricane season, flooding and increased disease vectors land in the U.S.  in the coming months.
Fortunately, game-changing legislation has been introduced that can put us on a path to rapidly reduce carbon emissions at the same time as stimulating the economy, creating new employment opportunities, and improving health. Citizens' Climate Lobby and its hundreds of grassroots chapters throughout the US are focused on building political will to pass the Energy Innovation and Carbon Dividend Act (HR 763).  This presentation will introduce Citizens' Climate Lobby and delve into the topic of carbon pricing and the specifics of the bi-partisan Energy Innovation and Carbon Dividend Act bill.
---
TF&F Monthly Virtual Gathering:
Tuesday, May 26, 6:30 pm,
Via Zoom
To our friends in the Transition community…
Can We Talk?
How are you? In the midst of all that's happening now, do you feel the call for change, to move forward?
And, what does "moving forward" look like?
We'd love to explore these questions and more with you at our May 26th monthly virtual gathering on Zoom. (Log-in information is below.)
Evelyn Adams and Jack Hartt will guide a conversation that includes a look at what's bubbling up right now in TF&F, why we're starting these projects and how we'd love to do more with the help of all of you.
We'd like to really grow our efforts to help strengthen our community in this momentous time, and to move toward a better way of being in the world.
So again, how are you doing? If you're in despair now, know that acting for positive change, filling one's life with purpose, is the tonic.
---
April 28, 7 pm:
Hiking Close to Home,
In an Era of Stay Home to Stay Safe

Maribeth Crandell and Jack Hartt presented the many trail options available for us locally for getting out, experiencing the natural world, getting healthier, and staying safe while we are doing that. They focused on current trail closures and limitations, and how to hike responsibly in this era of viral concern.
The program was shared live on Zoom, and recorded for YouTube. Find it here:
---
Our February 25, 2020 presentation:
Jack Hartt returns to share his popular presentation:
Love and Beauty
in a Time of Turbulence
Our world and planet are changing; the challenges ahead are enormous. But we have within ourselves and among ourselves the resources to make a difference. Based on a riff from the new forest monitoring project in the ACFL, Jack will weave together the rhythms of hope and encouragement that keep us harmonizing in the coming turbulent times.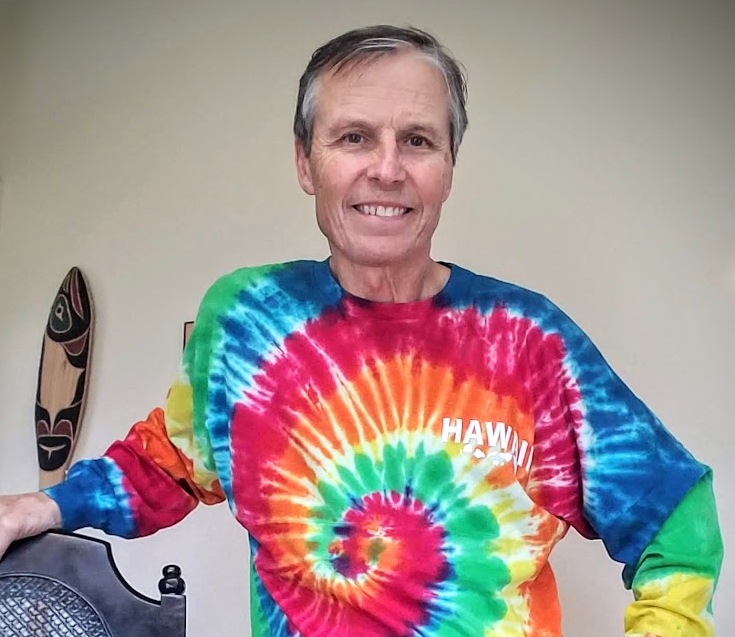 Jack Hartt retired in 2017 after working 40 years in the Washington State Park system – 14 of those years as the Park Manager at Deception Pass State Park. He is now involved with Transition Fidalgo & Friends and the Skagit Land Trust in a variety of projects.
---
Our January 28, 2020 presentation:
Bridging the Communication Divide
To ensure that Earth remains hospitable to a wide diversity of life, including ourselves, humanity must grow beyond our current habits and ways of being.  That growth happens most reliably and effectively through connections between people, connections that often involve difficult conversations across disparate viewpoints and varied values. Learning to welcome those conversations and to engage in them with more curiosity than conviction and more empathy than emphasis is a path toward the common ground that will lead us forward.  This talk will introduce a simple framework for engaging productively in the challenging and difficult conversations that lead to growth.  We'll take time to practice and reflect on how it works and where we might apply it.
Our presenter:
Karen Gimnig is a team builder, motivational speaker and relationship coach. She believes that our need for connection with the people around us guides us toward effective relationships.  She helps groups and individuals identify root causes of challenges and then walks beside them offering gentle support as they seek solutions, build trust and use simple (but not easy) tools for improved communication and relationships.
---
Our November 26 Presentation:
Is It Worth the Carbon?
Your Decisions Matter to the World
In a world that is seeing increasing impacts due a changing climate, do our daily decisions make any difference?  The answer is they do.  What you do has a greater impact than you imagine.  Together, we'll talk about why your actions matter and things that you can do to move the ball in the right direction.
Presented by Eric Shen
Eric Shen is a retired mechanical engineer who moved to Anacortes in 2004 from the Tri Cities (Richland) where he lived with his wife Betty Carteret for more than 27 years.  Since retiring, Eric has been involved in a number of volunteer projects in the community through the WSU Beach Watchers program and Transition Fidalgo & Friends, a local organization leading the way to a more sustainable and resilient community.
---
October 29, 2019
Disaster Preparedness, by Dennis Clark
Notes: https://mailchi.mp/6910d609edae/gathering-notes-october-29-disaster-preparedness?e=9733e2526b
Video! https://www.youtube.com/watch?v=emTd1zKE6qI
---
September 24, 2019
Climate Change and Forest Fires, by Dave Peterson
Notes: https://mailchi.mp/c9462ecf0a6c/gathering-notes-climate-change-and-forest-fires?e=9733e2526b
---
August 27, 2019
Climate Change and Soils, by Gabe and Deirdre LaHue
Notes: https://mailchi.mp/fa0efc737d76/tff-monthly-gathering-notes-climate-change-and-soils-august-27-2019?e=9733e2526b
---
July 30, 2019
Mini-houses, by Bud Anderson
Notes: https://mailchi.mp/7a31716037d2/gathering-notes-mini-houses-with-bud-anderson-july-30-2019?e=9733e2526b
---
June
Net Zero Housing, by Kevin Maas
Notes: https://mailchi.mp/364d50ba19ae/notes-from-our-monthly-gathering-net-zero-presentation?e=ccfa318c25
---
May 28, 2019
The Truffle, the Milliipede, and the Moth, by Roger Fuller
Notes: https://mailchi.mp/07e6ac71d4c5/monthly-gathering-notes-the-truffle-the-centipede-and-the-moth?e=9733e2526b
Presentation on YouTube video: https://www.youtube.com/watch?v=YEgGxAPeCGQ&t=57s
---
April 30, 2019
Paris to Pittsburgh, a movie by National Geographic
Notes: https://mailchi.mp/b09b936b27e0/gathering-notes-our-april-30-presentation?e=9733e2526b
---
March 26, 2019
Marine Debris, by Hillary Burgess
Notes: https://mailchi.mp/65df19c9bbd2/gathering-notes-march-2019?e=9733e2526b
Video presentation: https://www.youtube.com/watch?v=Q0or77EDwLA
---
February 26, 2019
Ocean Acidification, by Dr. Brooke Love
Notes: https://mailchi.mp/8c24bd2fb096/gathering-notes-from-our-february-presentation?e=9733e2526b
Presentation on YouTube video: https://www.youtube.com/watch?v=86LPxUeCDAY&t=5s
---
January 29, 2019
Earth's Bi-Polar Disorder, by Dr. Robert Bindschadler
Notes: https://mailchi.mp/8c24bd2fb096/gathering-notes-from-our-february-presentation?e=9733e2526b
Presentation on YouTube Video: https://www.youtube.com/watch?v=cyeTGQEkWmQ&fbclid=IwAR2stR6LRbd6jHN3FhR0OW5jQjwHDd3lJAQv9_UY1BKRe9jugFmrqZNr2WM