Our February 25, 2020 presentation:
Jack Hartt returns to share his popular presentation:
Love and Beauty
in a Time of Turbulence
Our world and planet are changing; the challenges ahead are enormous. But we have within ourselves and among ourselves the resources to make a difference. Based on a riff from the new forest monitoring project in the ACFL, Jack will weave together the rhythms of hope and encouragement that keep us harmonizing in the coming turbulent times.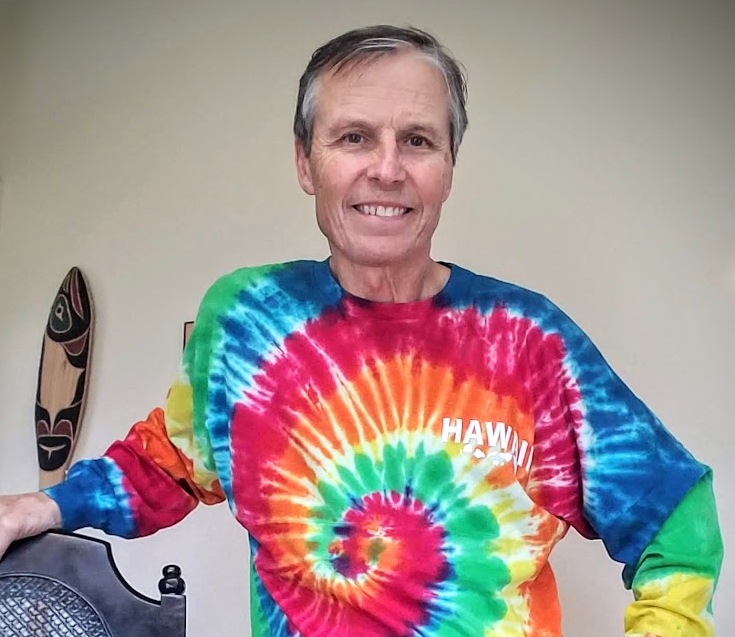 Jack Hartt retired in 2017 after working 40 years in the Washington State Park system – 14 of those years as the Park Manager at Deception Pass State Park. He is now involved with Transition Fidalgo & Friends and the Skagit Land Trust in a variety of projects.
---
Our January 28, 2020 presentation:
Bridging the Communication Divide
To ensure that Earth remains hospitable to a wide diversity of life, including ourselves, humanity must grow beyond our current habits and ways of being.  That growth happens most reliably and effectively through connections between people, connections that often involve difficult conversations across disparate viewpoints and varied values. Learning to welcome those conversations and to engage in them with more curiosity than conviction and more empathy than emphasis is a path toward the common ground that will lead us forward.  This talk will introduce a simple framework for engaging productively in the challenging and difficult conversations that lead to growth.  We'll take time to practice and reflect on how it works and where we might apply it.
Our presenter:
Karen Gimnig is a team builder, motivational speaker and relationship coach. She believes that our need for connection with the people around us guides us toward effective relationships.  She helps groups and individuals identify root causes of challenges and then walks beside them offering gentle support as they seek solutions, build trust and use simple (but not easy) tools for improved communication and relationships.
---
Our November 26 Presentation:
Is It Worth the Carbon?
Your Decisions Matter to the World
In a world that is seeing increasing impacts due a changing climate, do our daily decisions make any difference?  The answer is they do.  What you do has a greater impact than you imagine.  Together, we'll talk about why your actions matter and things that you can do to move the ball in the right direction.
Presented by Eric Shen
Eric Shen is a retired mechanical engineer who moved to Anacortes in 2004 from the Tri Cities (Richland) where he lived with his wife Betty Carteret for more than 27 years.  Since retiring, Eric has been involved in a number of volunteer projects in the community through the WSU Beach Watchers program and Transition Fidalgo & Friends, a local organization leading the way to a more sustainable and resilient community.
---
October 29, 2019
Disaster Preparedness, by Dennis Clark
Notes: https://mailchi.mp/6910d609edae/gathering-notes-october-29-disaster-preparedness?e=9733e2526b
Video! https://www.youtube.com/watch?v=emTd1zKE6qI
---
September 24, 2019
Climate Change and Forest Fires, by Dave Peterson
Notes: https://mailchi.mp/c9462ecf0a6c/gathering-notes-climate-change-and-forest-fires?e=9733e2526b
---
August 27, 2019
Climate Change and Soils, by Gabe and Deirdre LaHue
Notes: https://mailchi.mp/fa0efc737d76/tff-monthly-gathering-notes-climate-change-and-soils-august-27-2019?e=9733e2526b
---
July 30, 2019
Mini-houses, by Bud Anderson
Notes: https://mailchi.mp/7a31716037d2/gathering-notes-mini-houses-with-bud-anderson-july-30-2019?e=9733e2526b
---
June
Net Zero Housing, by Kevin Maas
Notes: https://mailchi.mp/364d50ba19ae/notes-from-our-monthly-gathering-net-zero-presentation?e=ccfa318c25
---
May 28, 2019
The Truffle, the Milliipede, and the Moth, by Roger Fuller
Notes: https://mailchi.mp/07e6ac71d4c5/monthly-gathering-notes-the-truffle-the-centipede-and-the-moth?e=9733e2526b
Presentation on YouTube video: https://www.youtube.com/watch?v=YEgGxAPeCGQ&t=57s
---
April 30, 2019
Paris to Pittsburgh, a movie by National Geographic
Notes: https://mailchi.mp/b09b936b27e0/gathering-notes-our-april-30-presentation?e=9733e2526b
---
March 26, 2019
Marine Debris, by Hillary Burgess
Notes: https://mailchi.mp/65df19c9bbd2/gathering-notes-march-2019?e=9733e2526b
Video presentation: https://www.youtube.com/watch?v=Q0or77EDwLA
---
February 26, 2019
Ocean Acidification, by Dr. Brooke Love
Notes: https://mailchi.mp/8c24bd2fb096/gathering-notes-from-our-february-presentation?e=9733e2526b
Presentation on YouTube video: https://www.youtube.com/watch?v=86LPxUeCDAY&t=5s
---
January 29, 2019
Earth's Bi-Polar Disorder, by Dr. Robert Bindschadler
Notes: https://mailchi.mp/8c24bd2fb096/gathering-notes-from-our-february-presentation?e=9733e2526b
Presentation on YouTube Video: https://www.youtube.com/watch?v=cyeTGQEkWmQ&fbclid=IwAR2stR6LRbd6jHN3FhR0OW5jQjwHDd3lJAQv9_UY1BKRe9jugFmrqZNr2WM